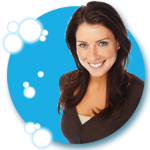 We enjoy hearing from our customers and also invite questions from those who are considering purchasing our products.
Feel free to  call or write with any feedback, suggestions, comments or stories you'd like to share with us regarding our products or cleaning in general.
Subscribe to receive future promotions and specials.